Laughing can increase immune defenses, combat stress, heal heart problems, strokes and even depression. Now it also has been used by some companies to improve employees' productivity.
Laughing is the best medicine. A sentence that sounds just like a cliché has scientific evidence. It is no longer news that joy and laughter are directly linked to our immune system. Grief and sorrow lower our defenses to the point of causing diseases like heart attacks, strokes and even cancer.
The laugh therapy was inspired by the work of the American physician Hunter "Patch" Adams in the mid- 1960s, when he realized that smiling strengthens the immune system and therefore contributes to the recovery process of patients. This complementary therapy became more widely known in the 1990s with the American film called "Patch Adams – Love is contagious" – the true story about of the doctor that used joy to heal his patients. Today this technique influences people all around the word.
Studies around the world
Studies and research have been made ​​to demonstrate that a good and contagious laughter can improve health and cure diseases.
According to the homeopath and author of Laugh Therapy Edward Lambert, joy and laughter foster positive treatment outcomes and natural self-healing mechanisms. The cure through joy, smile and laughing are so important to human beings that the laugh therapy is used in hospitals as a treatment complement, enabling a 30% reduction in average patient stay duration.
The specialist believes that laughing has an immunological effect. He reminds us of a medical case about an American patient diagnosed with advanced cancer and no prospects in life who decided to spend his last months watching comedy movies. "At the end of this period, doctors found that the disease had retreated. No doubt that laughing and the laugh therapy complement allopathic treatments", he says.
In Brazil, Maria Helena Amorim , professor at the Federal University of Espírito Santo, conducted a research at the National Cancer Institute and found that women with breast cancer, facing the disease more optimistically, produced a substance in their blood which increased the cells which destroy the tumor cells.
The University of Wisconsin, in the United States of America, found that the right frontal region of the brain is stimulated by negative emotions, causing neurotransmitters to produce substances that weaken the immunity of patients.
On the other hand, most optimistic people have the left side of their brain more active and have better immune capacity.
Therefore the mood can be a relaxed, healthy and inexpensive way to prevent colds and flu, as well as being a strong ally in the treatment of AIDS, cancer and heart and lung diseases.
Recently, Mimi Foundation, a French organization that looks after the improvement of life quality for patients of cancer, conducted a very interesting photo essay with 20 patients.
Men and women were willing to receive an unusual change in their look.
They were taken into a studio blindfolded, and underwent a hair and makeup transformation. On the other side of the mirror, photographer Vincent Dixon captured the exact moment each of them opened their eyes, at the time they forgot their illness for a short moment.
They were amazed and laughed a lot about their "new look". This experience was translated into a book called "Ne serait – ce qu'une Seconde" (If only for a second).
The book contains 60 photos with caption, date and time each photo was taken, however, the most important is the memory of that exact second when the person forgets the disease. According to the patients' tales, this moment of joy seeded in them a new attitude to life as a new willingness to tackle the disease.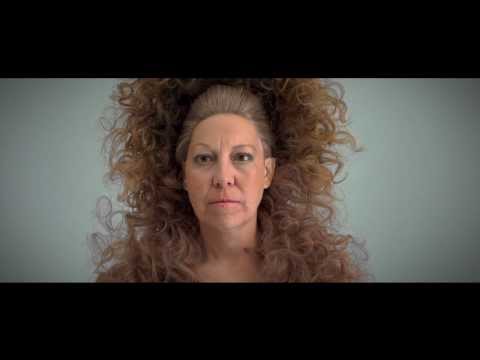 Much more than a manifestation of happiness, laughing and its variations create a feeling of comfort. Being therapeutically applied or not, laughing generates great rewards for both "givers" and "receivers". The neuroscientist Silvia Helena Cardoso (USP Universidade de Sao Paulo) explains that laughing is fundamental and natural for human species. "We were born with physical and mental necessity to smile. We are not able to understand what makes us smile in our first months of life, but the neurological and muscular mechanisms are ready for it. Laughing is inborn" she guarantees.
The laughter therapy at work
Nowadays the laugh therapy is used in the professional field as well. Laughing and keeping a good mood play a crucial role in increasing productivity and building a pleasant working environment.
A research made by the International Society for Humor Studies revealed that people who laugh at their work are less likely to become sick, to suffer stress and have a better quality of life. Moreover, laughter contributes to increasing optimism among employees. Therefore, if you want to increase the performance of your staff, laugh therapy can help.
Here are some benefits of this technique, published by http://www.finanzaspersonales.com.co:
1. Improves health
Smile frequently doing your job contributes to creating a healthy working environment and it increases the wellbeing and performance of team members. Several scientific studies have confirmed that it also helps eliminate muscle tension.
2. Improves productivity
An employee who laughs continuously with her/his colleagues has greater willingness to perform tasks which generate effective and qualitative outcomes. It finally increases overall productivity.
3. Reduces stress
According to the Society for Humor Studies, laughing 100 times is equivalent to a 10-minute routine physical exercise in terms of stress reduction benefits. This implies that laughing helps burn calories through body movement. It also decreases the production of hormones such as cortisol that causes stress.
4. Improves the mood
Laughing helps you to see things from an optimistic perspective and facilitate the search for solutions.
5. Contributes to the improvement of interpersonal relationships
The right mood facilitates the creation of friendly environments, moreover contributing to the development of a more fluid and effective communication inside organizations.
6. Eliminates fear
Who laughs constantly is more proactive and is less afraid of authority, and in turn knows how to face difficult situations with a positive attitude.
Steps to practice laughter therapy and how to include it in your daily life:
● Go to bed with good thoughts, sleep over these and wake up in a good mood
● Wish good morning to yourself and others
● Look in the mirror in the morning and smile to yourself and others
● Think about all the good things you want to achieve during the day
● Feel the optimism and joy breaking new grounds
5 reasons to try the laugh therapy
1. Develops physical, mental, affective and emotional health
2. Eliminates stress and improves daily working relationships
3. Keeps you optimistic and enhances creative and positive thinking
4. Provides energy and willingness to achieve things everyday
5. Provides more sincere and united family relationships
Remember that laughing is wonderfully contagious! So what about spreading this antidote for health now?
With love!
Sue xoxo