I love a good Halloween dress-up, so I've collated some of my very favourite make-up tutorials on YouTube to inspire you if you're getting a bit stumped for any last minute ideas. From Disney villains, to movie heroes and even a popstar, see below for your definitive guide to dress-up on All Hallows Eve. (Oh, and P.S. There's no liquid latex required… Because ain't nobody got time for that.)
EDWARD SCISSORHANDS
I've fallen a little bit in love with this easy-to-create tutorial from Emma Pickles of one of our favourite ever movie characters. The likeness to the scissor-handed Tim Burton creation is uncanny and even better, pretty darn simple to recreate.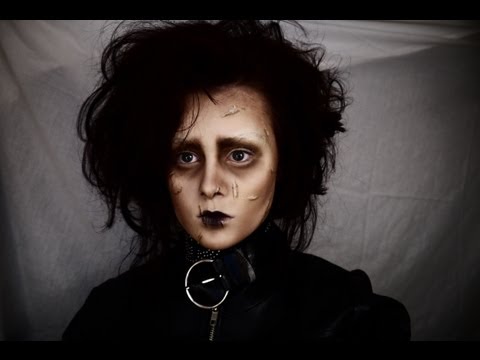 THE CORPSE BRIDE
dope2111 is another MUA YouTube channel to check out for some super Halloween ideas but we're pretty taken with yet another Tim Burton creation; The Corpse Bride. So effective you'll think you have actually become a cartoon, this one's great for the kiddies as well.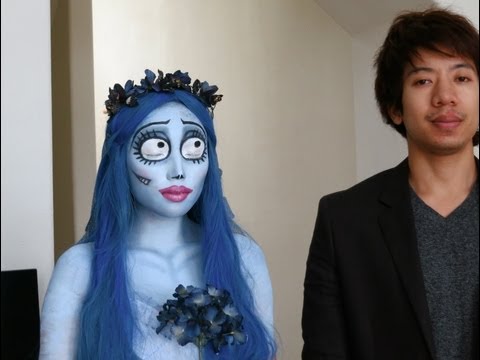 THE JOKER
Let's face it; since The Dark Knight hit cinemas in 2008, Halloween just hasn't been complete without someone attempting to be The Joker. A surprisingly easy look to pull off (Bobby Cohen's tutorial uses just Scar Wax, lipstick, white face paint and some eyeliner) this is guaranteed to impress at parties.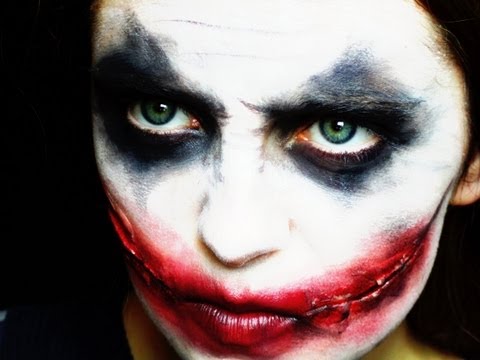 BLACK SWAN
Recreating Natalie Portman's Black Swan for Halloween is a good option for those who don't want to do the blood and guts routine but still want to turn heads when you walk into the party. Michelle Phan's interpretation of the look hits all the right notes and save for investing in a face paint palette (who are we kidding? You're reading this, so you must have one stowed away somewhere), looks easy to recreate.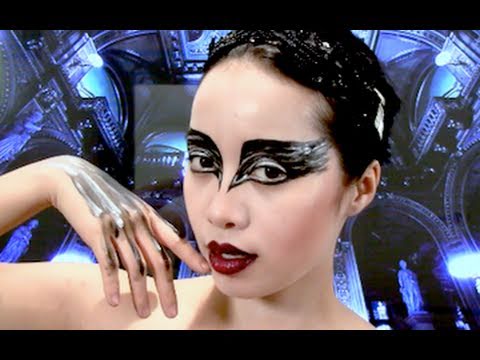 If you fancy giving Heidi Klum a run for her money – who can forget this Halloween costume? – then why not try sasakiasahi's Exposed Face Muscles tutorial to really give your fellow partygoers a fright come October 31st.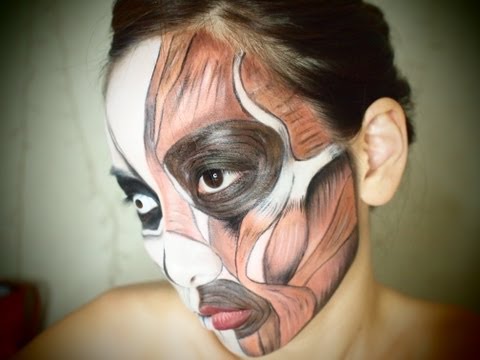 DAVY JONES
This is just great. Completely over-the-top for one thing, not only will it give your friends the willies (the no iris contacts are a winner for ANY Halloween costume) we also love this tutorial by goldiestarling for the DIY approach to barnacles. So pass the cheerios, please.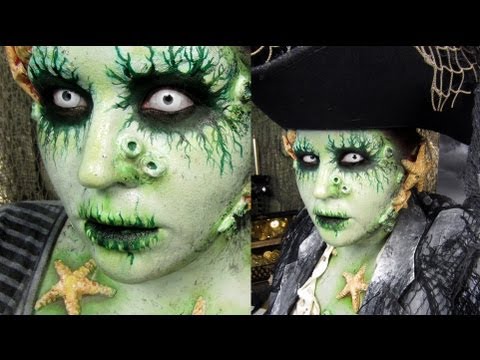 A POP ART MASTERPIECE
If you're looking for something completely out of the box this Halloween, why not transform yourself into a walking-talking Roy Lichtenstein-inspired piece of artwork? Emma Pickles' tutorial is fabulously easy-to-follow and just looks so good.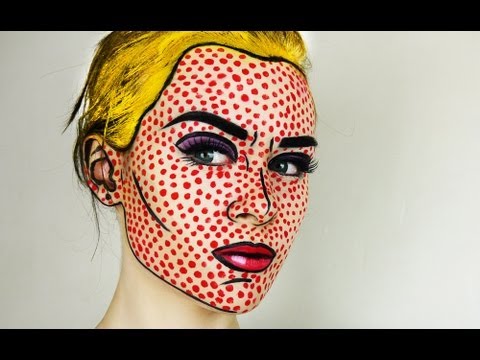 SNOW WHITE
A Disney Princess is always a great shout for when a costume party calls (regardless of whether or not it's Halloween) and this tutorial by Emma Pickles will ensure that you really do have skin as white as snow and lips as red as blood…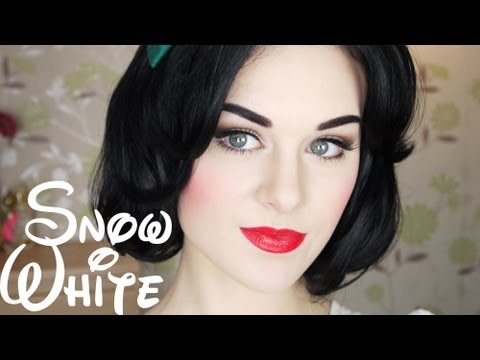 SUGAR SKULL
Every Halloween party we went to last year was awash with super scary (and super-ornately designed) Day Of The Dead Sugar Skulls. therealkatsketch's tutorial is a great guide on how to get the look with some simple tools, as well as sorting out your headdress too.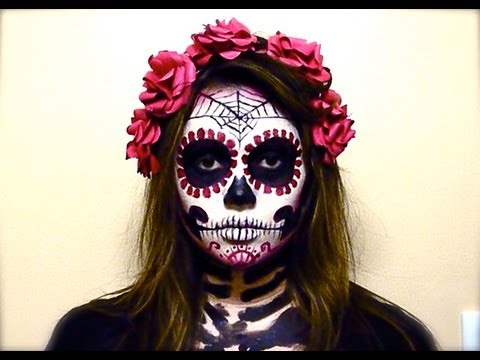 JARETH THE GOBLIN KING
I LOVE this movie and up until stumbling across goldiestarling's make-up tutorial to create David Bowie's (frankly, menacing) Jareth The Goblin King, had never thought about going as this character. However, that's all set to change this Halloween – and what's more, it's actually really easy to do, too.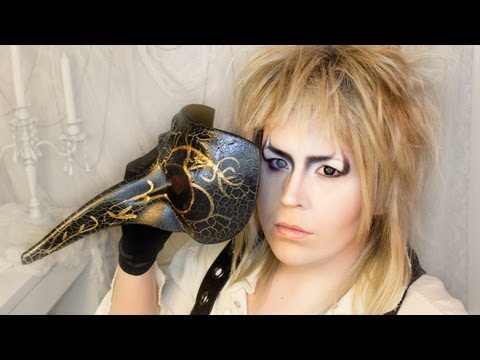 URSULA FROM THE LITTLE MERMAID
One of the all-time great Disney villains, why wouldn't you go as half-Octopus-come-soul-singer Ursula at Halloween? Try another of goldiestarling's make-up videos to get the look and then sing songs from The Little Mermaid for the rest of the evening. It's a win-win situation.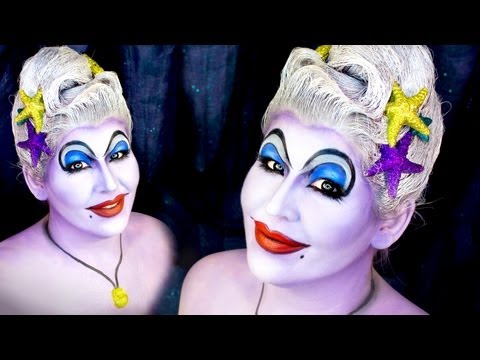 MYSTIQUE
Superheroes (and super-villains) are a great dress-up choice at Halloween and you'll be hard pushed to find anything quite as impressive as X-Men's Mystique. We searched high and low for an easy interpretation of this and dope2111's tutorial makes this look a piece of cake, without scrimping on the details. However, we'll be leaving it up to you as to whether to go the whole hog and replicate the look head-to-toe…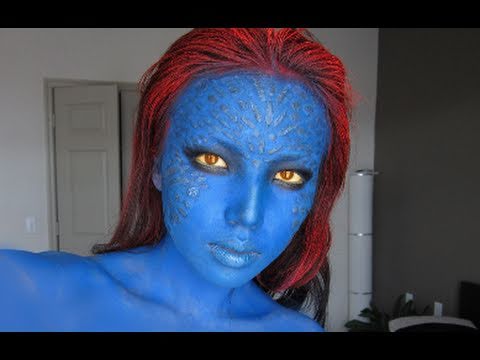 I hope you've enjoyed and have a fun Halloween Party